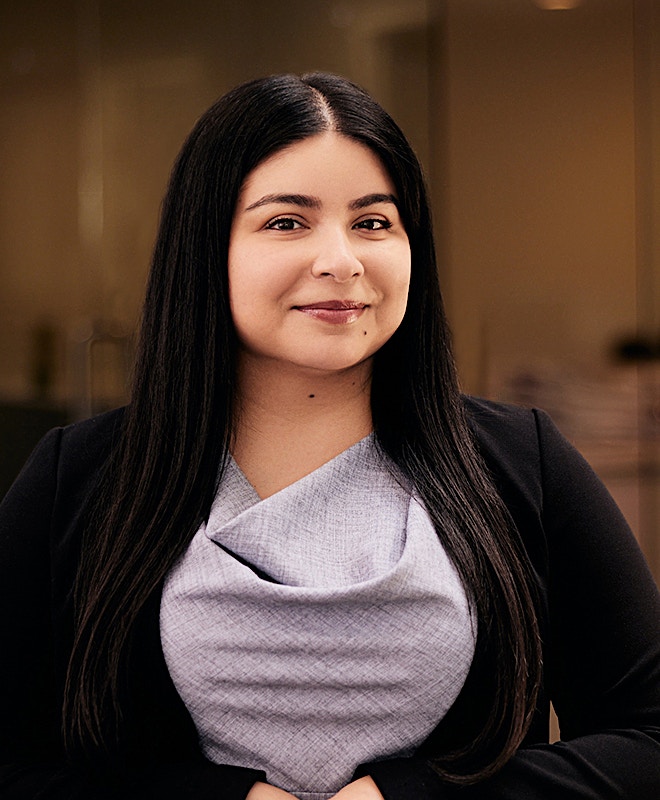 Education
Glendale University College of Law, Juris Doctorate, 2020
University of Redlands, Bachelors' of Arts, 2014
Yesenia Sanchez
Yesenia Sanchez represents individuals against insurance companies in Personal Injury Cases.
Ms. Sanchez was born and raised in Santa Ana, CA. In 2014 she received a B.A. in Sociology and a second B.A. in Spanish Literature from the University of Redlands. After college, Ms. Sanchez began working as an auto insurance adjuster specializing in resolving Complex Bodily Injury Claims for rental car companies, non-standard insurance carries, and government entities. Her experience as an insurance adjuster has allowed her to gain insight into the doctrinal tactics used by Insurance Companies, and she applies such knowledge to always obtain the best results for her clients.
Ms. Sanchez continued to work as an auto insurance adjuster while attending law school at Glendale University College of Law. After graduating law school in 2020, Ms. Sanchez obtained a position as a Litigation Assistant at the Fiore Legal. Ms. Sanchez was admitted to the California Bar in January 2021.
Ms. Sanchez is a member of the Consumer Attorney Association of Los Angeles and the Latina Lawyers Bar Association.