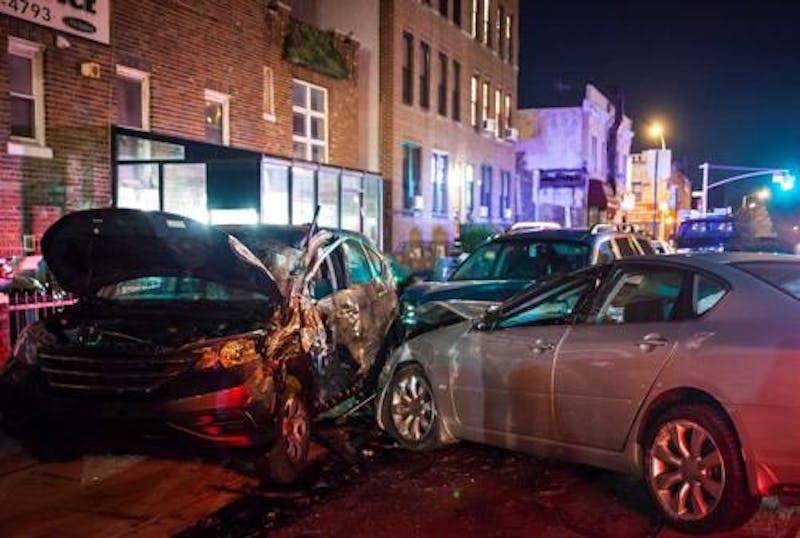 On behalf of Law Offices of Mauro Fiore, Jr. posted in Car Accidents on Tuesday, March 12, 2019.
A serious crash is dangerous to the people involved. On top of suffering injuries, they may need help but be unable to receive it while trapped in their vehicles. In those cases, people may develop complications or more severe injuries than if they could have received help immediately.
This crash is a good example of how serious one can be. Three vehicles crashed in Sylmar, leading to two people struggling with life-threatening injuries and a child being involved in the collision. According to the news from Mar. 3, a man was leaving a marijuana dispensary when he T-boned a passing vehicle. This pushed it into traffic and caused both a husband and wife to face severe injuries.
The couple had a 7-month-old child in the rear of the vehicle. Fortunately, the infant was not injured, the Los Angeles Police Department indicated.
So far, the police have noted that the man who struck the vehicle did not appear to be driving under the influence. Additionally, it didn't appear that he'd committed a traffic violation, but the investigation was not yet complete. Fortunately, only the husband and wife were injured in the collision, though their injuries were severe enough that it's been suggested that if one or both were to die, the case would move to the district attorney's office. In that case, the driver who caused the collision could be charged with vehicular manslaughter.
This crash was severe, requiring firefighters to use the Jaws of Life to remove the husband and wife from their vehicle. It took approximately 45 minutes to remove them and get them to the hospital.
If you or someone you love was injured in a wreck that wasn't your fault, then an experienced attorney can help you learn more about your legal options.
There are a few steps you can take as you approach an intersection in order to reduce the chance of a side impact collision. To do what you can to prevent T-Bone crashes:
Obey all traffic lights and stop signs at all times. Slow down for yellow lights. Stop for stop signs, flashing red lights, and red lights.
Come to a complete stop when you approach a stop sign. Do not try to enter an intersection with the hopes of turning after the light turns red; instead, wait for the light to tell you to turn or a gap in traffic.
Do not assume other motorists are always going to obey all traffic lights. Counting on someone else to stop at a red or to slow down at a yellow could be deadly. Be sure to check the intersection is clear and traffic on cross streets is stopped before you enter an intersection.
Exercise extra care at intersections controlled only by stop signs. Motorists sometimes do not understand rules for yielding the right-of-way or do not obey stop signs when they approach.
Approach all intersections at a speed appropriate to conditions and be prepared to stop if necessary. Do not assume you will be able to go through an intersection, even if you actually should have the right-of-way.
Be careful in situations where visibility is impaired. Slowly approach blind corners so you do not strike a vehicle you cannot see. If something is obstructing your view of cross traffic, wait until the obstruction has cleared before entering an intersection.
Updated June 23, 2020. These are just a few of many safe driving behaviors you should practice in order to reduce the chances of a T-bone accident according to Hull & Chandler.