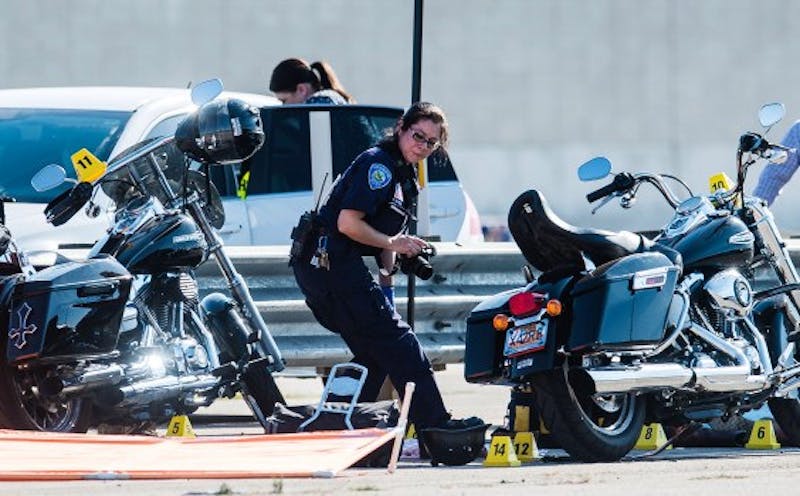 As a motorcyclist, you know how dangerous it can be when you're riding. People don't always see you, and simple mistakes, like failing to signal, can mean that you don't have time to get out of the way. When others make mistakes, the reality is that you could be badly hurt or killed. Here's an interesting story about a motorcyclist who received a $21.5 million verdict after being hit by a car on the 405 Freeway.
The motorcyclist suffered catastrophic injuries as a result of the collision. According to the report from Dec. 4, the motorcyclist was hit by the vehicle, a Kia Optima, when its driver failed to signal while exiting a carpool lane. Another motorcyclist, who was wearing a GoPro camera, recorded the incident. The motorcyclist who was hit lost control and moved across three lanes before finally hitting a flatbed trailer. Fortunately, the motorcyclist who was recording and the driver of the Kia both stopped. Several good Samaritans also stopped to render aid.
The motorcyclist spent two weeks in the hospital and underwent several surgeries. Fortunately, the rider did survive the incident. This is just a single example of how dangerous a driver's smallest mistake can be, especially when a motorcyclist is involved. If you are riding and are sideswiped by a driver, you deserve to be able to hold them accountable and seek compensation. Your injuries may be extensive, and you deserve to receive the best possible medical care as well as compensation to help you relax as you focus on your recovery.