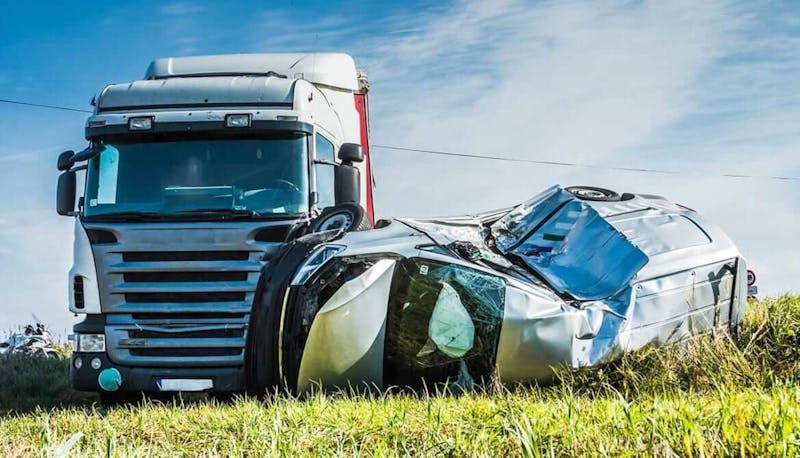 Southern California roadways are no stranger to commercial trucks. With that being said, it is important to realize the dangers of truck accidents. Unfortunately, truck accidents often result in catastrophic injuries, and even fatalities. This is due to the fact that trucks, such as semi-trucks and 18-wheelers, are significantly larger and heavier than other vehicles on the road. Because of the major difference in size and weight in comparison to other vehicles, accidents involving commercial trucks have the potential to result in extreme repercussions and even death.
In this blog, we will discuss some of the most common causes of truck accidents. If you or a loved one has been involved in a truck accident, it is best to consult with a trusted truck accident lawyer in Los Angeles to learn if you may be entitled to compensation for your injuries and losses.
Driver Fatigue
It is no secret that truck drivers are known for driving long hours in order to transport cargo. Oftentimes, truck drivers are pressured to make specific deadlines by their employers. As a result, this means that truck drivers are on the road for longer periods of time without breaks. Although there are strict regulations in place for rest periods, many truck drivers and companies ignore them, resulting in drowsy driving. Driver fatigue or drowsy driving can result in extremely serious accidents.
Distracted Driving
Another common cause of truck accidents is due to distracted driving. There are three categories of distracted driving, which are visual distractions, manual distractions, and cognitive distractions. Any distraction that takes your eyes off the road, hands off the wheel, or mind off of driving, are considered to be distractions. Some examples of distracted driving include but are not limited to, texting and driving, talking on the phone while driving, eating and driving, checking the GPS system while driving, changing the radio while driving, and more. A simple distraction can lead to a serious truck accident.
Driving Under the Influence
Although driving under the influence of alcohol and drugs is illegal, it still does happen. Driving under the influence of alcohol or drugs is never OK and poses extreme risks to everyone around.
Inadequate Driving Training
In order to become a truck driver, it is required that they go through extensive training beforehand in order to become a licensed truck driver. While it is required by law to go through rigorous training, not every company follows this rule and employs new drivers with insufficient training and puts them out on the road too soon. Inadequate truck driving training puts the driver and others at risk.
Contact a Los Angeles Truck Accident Lawyer
If you are seeking guidance and legal representation from the top truck accident lawyer in Los Angeles, then our team is here to help every step of the way. With years of experience specializing in truck accident cases and providing unmatched legal services, we are confident in our ability to help our clients get the compensation and justice they deserve for their losses. Contact Fiore Legal for a free consultation!
‍