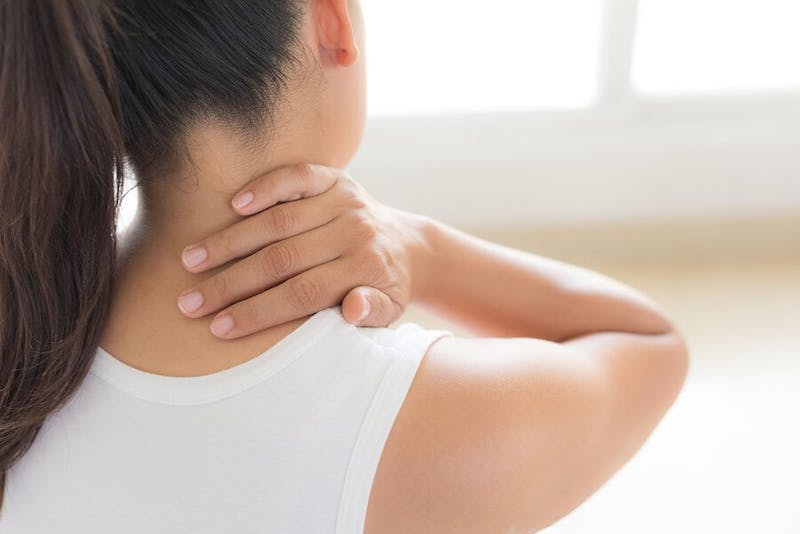 Auto accidents are extremely common and have the potential to cause a wide range of injuries, ranging from minor bruising and scratches to extreme injuries that require hospitalization. While there are many injuries that show immediate symptoms, there are also a variety of injuries that are not visible or felt right away. Some injuries may show up days or even weeks later.
Many people who are involved in an accident do not feel immediate symptoms and choose not to seek medical attention. However, it is important to know that just because you can walk away from an auto accident, doesn't mean you're out of the woods just yet. Regardless of whether or not you feel or see any injuries after an accident, it is always important to seek the proper medical attention to help determine the extent of your injuries, if there are any, even before you start to experience symptoms.
If you do not seek medical attention immediately after an accident, it is important to understand that delayed pain should never be ignored. Therefore, stay alert of any delayed pain and make sure that you seek a medical evaluation with an experienced doctor. Not only will your doctor be able to help prevent your symptoms from worsening, but it will also serve as evidence in your personal injury claim if you decide to file one.
Here are some common delayed symptoms that you should watch out for:
Headaches or dizziness
Concussions and whiplash are common injuries that do not appear immediately after an accident and are often characterized by headaches or dizziness. It is possible that these symptoms may appear days or even weeks after the accident and if left untreated, they can get worse over time. Symptoms such as headaches or dizziness may also be the result of traumatic brain injury in the event that your head experienced a strong jolt or impact in an accident. Traumatic brain injuries can result in serious problems, such as brain damage and can be life threatening. Therefore, it is imperative that you seek medical attention immediately.
Shoulder, neck, or back pain
If you are experiencing shoulder, neck, or back pain after an accident, this can be due to a herniated disc, spinal cord injury, among other types of serious injuries. Shoulder, neck, and back pain are also commonly associated with whiplash. Regardless of the severity of your symptoms, you should seek a medical evaluation as soon as possible before it worsens.
Tingling or numbness
If you are experiencing tingling or numbness after an accident on any part of your body, these symptoms may be from a pinched nerve or herniated disc. If you ignore these symptoms and do not seek treatment, it can lead to worsening of pain and other serious problems. You should seek a medical exam immediately if you are experiencing any tingling or numbing sensations.
Abdominal pain
Abdominal pain may be the result of a seatbelt injury, but it can also mean something more serious. For example, abdominal pain may be associated with internal bleeding, which can be extremely dangerous if left untreated. Therefore, be sure to seek medical attention immediately if you are experiencing abdominal pain any time after an accident.
Contact Fiore Legal For a Free Consultation
If you have been involved in an auto accident caused by another, not only is it important to seek medical treatment as soon as possible, but it is also important to reach out to a skilled personal injury lawyer who can provide you with the legal guidance that you need. Contact Fiore Legal for a free consultation!