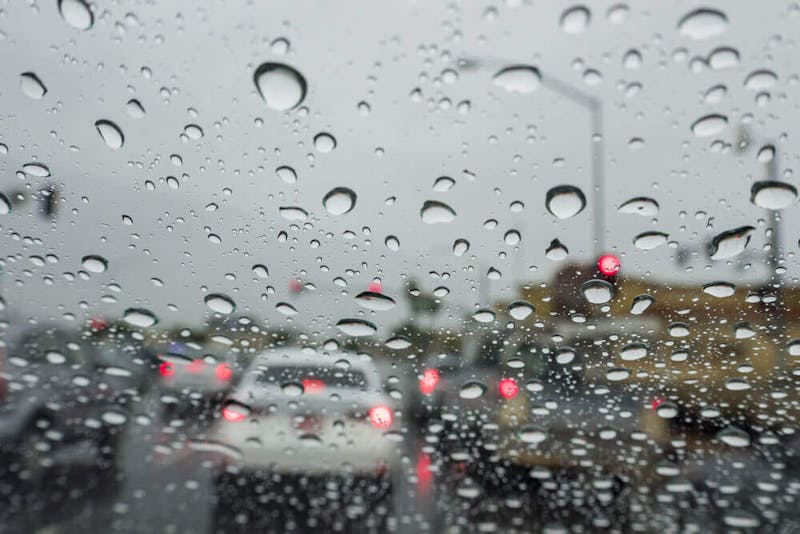 Driving in the rain is inherently more risky, given that the roads are more slick and it is more difficult to see, making it complicated and stressful for just about everyone on the road. Because of these reasons, driving on the road is more hazardous compared to driving when it's not raining. However, people still need to get to where they need to be and it is important to practice extra precautions when driving in the rain to reduce your risks of being involved in an accident.
In this blog, we will discuss five tips for driving in the rain to make your commute safer.
Make sure your car is clean and in good working condition
Visibility is of paramount importance when it comes to driving. Wet weather can make it more difficult to see while driving, so be sure that your windshields and windows are clean so dirt and debris do not hinder visibility. Another very important tip is to ensure that your windshield wiper blades are in good working order and to check the level of your washer fluid. When your windshield wipers aren't working properly, it can significantly impair your visibility when it's raining outside.
Slow down and give yourself ample time to get to your destination
The last thing you should be doing while driving is speeding, and this is especially important to remember when it is raining, as the roads are slicker. Therefore, be sure to give yourself ample time to get to your destination so you are not rushing. In addition, be sure to give extra room to other vehicles that are in front of you.
Avoid unnecessary trips
If you don't have to drive, then try to avoid driving when it's raining. During rainy weather and flooding, it is best to stay dry and stay where you are. Wait until the worst of the rain has cleared if you can.
Avoid outside lanes if possible
If you can, try sticking to driving in the middle lanes. This is because water tends to accumulate more on the outside lanes, which can cause hydroplaning.
Turn on your window defroster
Don't forget to turn on your window defroster to avoid windshield fogging, which can result in hindered visibility.
Contact Fiore Legal if You've Been Involved in an Accident
At Fiore Legal, we specialize in representing victims of personal injury accidents. If you have been injured in an auto accident caused by the negligence or misconduct of another, you may be entitled to compensation for your injuries and other losses. Contact our team to speak with a trusted personal injury lawyer in Los Angeles for a free consultation!