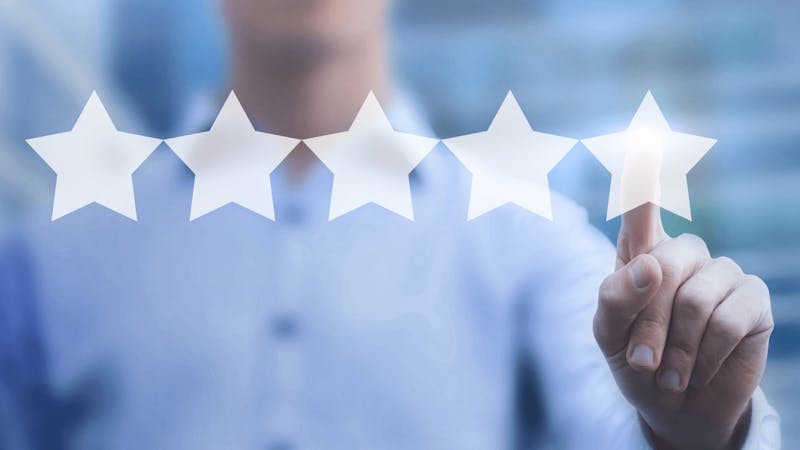 You may think that online reviews are helpful when making large product purchases or Amazon wish lists, but they are actually very crucial to the legal industry as well. 86% of U.S. consumers consult online reviews before selecting a local business. Online reviews have the potential to create or lose a potential client for lawyers.
Due to the fact that online reviews have become such a large part of the legal industry and client acquisition, the ABA released a formal opinion about the ethical obligations for lawyers to consider when replying to online reviews and criticism. The formal opinion cautions lawyers from violating their client's confidentiality and revealing any information about the client or their case. A negative online review does not meet the requirements of "permissible disclosure under the 'self defense' provision of the ABA model rules". If a lawyer replies to an online review and reveals any confidential information, they would be violating the ABA Model Rule of Professional Conduct 1.6(a). This rule "prohibits them from disclosing information relating to any client's representation or information that could reasonably lead to the discovery of confidential information by another".
Law firms are frequent targets of criticism and online reviews are an anonymous outlet where frustrated clients can voice their opinion. Lawyers must be cautious when replying to these reviews to not violate these ABA rules. However, with online reviews carrying so much weight in terms of client acquisition, it is also important to handle these negative reviews with care.
Tips for how to handle negative reviews as a law firm:
If you wish to respond publicly, you can invite the client to contact the office to discuss the matter privately.
Another option is to reach out to the website or search engine if the review contains false claims that are negatively affecting your firm or reputation.
The ABA's Standing Committee on Ethics and Professional Responsibility recommends that the best response is often no response at all.
Especially if you decide to not respond to negative reviews, the best counterweight to a negative review is a positive one. Seek out happy clients who can write positive reviews on your page.
Do not respond to reviews the first time you read them. If the claim is false and angers you, it is best to return to the review at a later time to handle the response calmly.
How are online reviews regulated?
Regulation on online reviews is not a new concept. Reviews are protected by the first amendment, but as online review engines started to gain power, legislation was passed to regulate the pages. In 2016, Congress passed the Consumer Review Fairness Act. This made it illegal for companies to ban customers from posting negative reviews. Online reviewers are also prohibited from publishing "a false statement of fact" that could "harm the reputation of the plaintiff". This is an act of defamation. To avoid legal ramification as a reviewer or client, it is best to avoid generalizations, avoid accusing companies of criminal behavior, and stick to your honest opinion.
Online reviews can be a great way for consumers or potential clients to make informed decisions. By complying with the regulations set forth, online review pages and sites can remain a great source of information for buyers and customer acquisition sources for companies and firms.
‍
The Law Offices of Mauro Fiore, Jr., is dedicated to protecting your rights and finding the best outcome for you and your loved ones. Our firm focuses exclusively on personal injury, workers' compensation, medical malpractice, and employment and labor law in Los Angeles County and throughout California. Mr. Fiore and his experienced staff work closely together with leading medical doctors and technical experts to build effective cases that protect clients' interests. Contact us today.