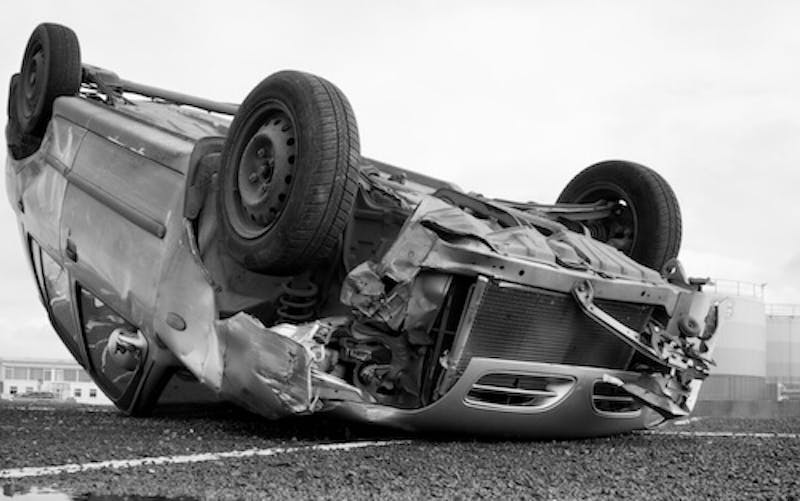 While most people have responded to the COVID-19 crisis and California's stay-at-home order by hunkering down with their families and trying to make the most of this intimate time together, others are taking advantage of the empty roads by recklessly driving on them. Even though there are fewer miles being logged during this time, new statistics show that emptier roads may actually be more dangerous.
Uptick in Fatal Crashes
The Federal Highway Administration reports that there was a drop of miles driven in March 2020 by 18.6%, compared to the number of miles driven in March 2019. However, the National Safety Council reports that the fatality rate per mile driven increased by 14% nationally when comparing these two figures, based on preliminary data. California has had 8% more traffic deaths for the first three months of 2020 when compared to the first three months of 2019.
What Are Some Reasons for Fatal Crashes?
While a lower number of miles driven would typically make you believe that there would be fewer crashes, this is not currently the case in light of the COVID-19 crisis because some of the miles driven are driven at a dangerous rate. The California Highway Patrol reports that there has been an 87% increase in tickets issued to drivers who were driving at speeds in excess of 100 mph between March 19 and April 19, 2020, compared to the same dates for 2019.
Additionally, data from Descartes Labs, which measures national cell phone data to assess moility, shows that the longer the stay-at-home order has been in place, the more miles people are venturing from home. For example, California residents only drove an average of half a mile from home in April 2020, but they drove an average of 1.5 miles on May 1, 2020. However, this is still much lower than the average 3.7 miles they were driving in March 2020.
Some motorists might take advantage of the empty roads by driving quickly through them, or they may be bored and passing the time with drag racing. One CHP officer reported that the number of drivers who engage in roll racing has increased in California. This refers to a "game" in which drivers chase each other at their vehicles' top speeds like a deadly form of tag.
What Is Reckless Driving?
These actions may very well rise to a criminal level. California defines reckless driving as driving a vehicle on a highway or an offstreet parking facility in "willful or wanton disregard" for the safety of others or property, according to California Vehicle Code 23103. Reckless driving may be charged when the driver is traveling at high speeds, but it can also be charged in other situations, such as if the driver is aggressively driving or weaving in and out of various lanes. A conviction for this offense can result in penalties up to:
90 days in county jail
A fine between $145 to $1,000
Additionally, the judge can suspend a driver's license for up to 30 days, and the vehicle can be impounded, which may cost thousands of dollars to release. Additionally, two points can be added to a driver's history, resulting in larger insurance premiums.
If the reckless driving results in serious bodily injury or death of someone other than the driver, the driver can face between 30 days and six months in jail, according to California Vehicle Code Section 23104.
How to Avoid Reckless Driving
Always drive with safety in mind. If you feel reckless behaviors starting to come out on the road, remember these tips you calm back down before a wreck happens.
Leave well in advance: Running late almost always leads to speeding and other reckless behaviors like weaving between lanes. By giving yourself enough time to get to your destination (with about ten extra minutes in case of traffic), you reduce your own likelihood of displaying these dangerous behaviors.
Stay alert: It's important to be aware of where other cars are in relation to your own, especially when changing lanes. Another way (and possibly the most important) of staying alert is to avoid using your cell phone while driving. A heated argument via call can cause erratic driving just as much as checking a text message. Phones should only be used when safely parked.
Keep road rage at bay: If you find it difficult to stay calm while driving, try listening to your favorite music or an audiobook so you have something else to focus on other than the traffic. Additionally, try taking a few deep breathes and relaxing your grip on the steering wheel to physically calm your body. Keeping a cool head reduces your risk of crashing.
Don't drive under the influence: Drunk driving has put so many people in danger and caused so many deaths over the years. A DUI conviction will almost always lead to an SR-22 status and possibly even worse punishments, like license suspension or jail time. Always assign a designated driver, call a cab or crash with a friend who lives nearby.
Traffic Accidents Caused by Reckless Driving
Drivers who travel at high speeds may also be at greater risk of causing an accident because the vehicle is more difficult to handle at these speeds. Additionally, accidents at high speeds will more likely cause serious injuries or death because the force of the collision is much stronger at these speeds. Possible injuries may include:
Traumatic brain injuries
Quadriplegia, tetraplegia, or other spinal cord injuries
Amputations
Burns caused by explosions
Disfiguring conditions and scarring
Fractures
Soft tissue injuries
To pursue a claim for compensation, you will need to prove the other driver was reckless by showing that:
The driver had a legal duty to exercise reasonable care while driving
The driver violated this legal duty
By violating the duty, the driver caused you to suffer damages
In the case of reckless driving, it may be easier to establish the driver violated his or her legal duty because the driver may have violated traffic laws, such as speeding, failing to yield, weaving in and out of lanes, or ran a stoplight or stop sign. Or, you may be able to establish the driver was guilty of general recklessness with disregard for the safety of others.
What Damages Are Available in Reckless Driving Collisions?
If you were injured in an accident caused by a reckless driver, you may be able to recover compensation for the damages you sustained. California's tort law is based on making an accident victim whole after being injured by an accident caused by another person's negligence. Therefore, you can seek compensation for the full value of your damages, including:
The cost to repair or replace your vehicle and other personal property damaged in the collision
The cost of past, present and reasonably anticipated future medical treatment
Lost wages while you were recovering or seeking treatment
Lost earning capacity if your injuries prevent you from returning to the same line of work
Pain and suffering, inconvenience, mental anguish and other emotional and mental damages
Additionally, you may be able to pursue punitive damages against the defendant, which are intended to punish him or her for wrongdoing.
How a Lawyer Can Help You
If you were injured in a car accident in California that was caused by a reckless driver, we can help. We will investigate your claim, determine all parties who are responsible for your accident, and pursue compensation to fully compensate you for the damages you have suffered. We aggressively protect the rights of personal injury victims in California. We are here to help you with every aspect of your claim and offer a free consultation to explain your legal rights and options.
Updated June 25, 2020. Auto Insurance Providers gives tips on preventing reckless driving, tips that ever more relevant now as accidents appear to happening at a higher rate during the Covid-19 crisis.