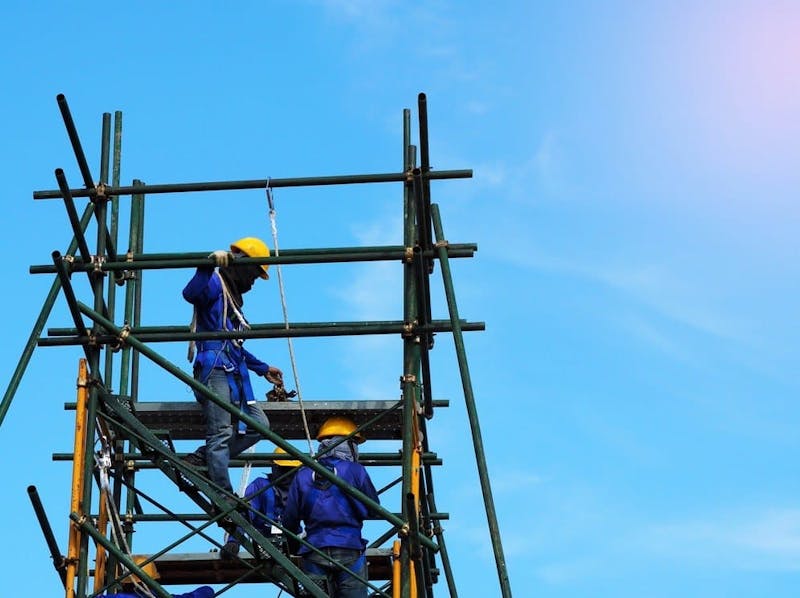 On behalf of Law Offices of Mauro Fiore, Jr. posted in Construction Accidents on Thursday, April 19, 2018.
Construction is an undeniably dangerous industry, and as someone who makes a living working on a construction site, you face unique on-the-job hazards. These hazards can come from faulty equipment, unsafe working conditions, working with electricity and more. Scaffolding is notoriously dangerous, resulting in many construction worker injuries across California and the nation every year.
Many scaffolding-related injuries result from similar circumstances and situations, so recognizing where your risks lie is your first line of defense against scaffold-related accidents. If you make your living as an erector, dismantler or other type of professional who relies on scaffolds, know that your injury risks include the following:
Falling:
Working from heights presents inevitable dangers, but working on platforms that are frequently erected and dismantled adds another degree of danger to your job. Your risk of suffering an injury after falling from scaffolding increases if you fail to wear adequate protective gear or don't have appropriate safety precautions in place on your platform.
Electrocution:
Scaffolds elevate you into the air, and if you or your co-workers are not careful when erecting scaffolds, you can find yourselves in trouble. Erecting your scaffold too close to power lines, for example, enhances your risk of electrocution. When working from heights, exercise extreme caution to avoid power lines and other potential hazards you may not typically face when working on the ground.
Blows to the head or another part of the body:
While working on top of scaffolding is inherently risky, so, too, is working underneath scaffolds. Workers using scaffolds often need tools and other goods to perform their job duties, but if these items fall from the platform, they can strike employees working underneath, potentially resulting in serious injury.
Following all recommended safety procedures and taking all necessary precautions can reduce your scaffolding-related injury risk to some extent, but there are still inevitable dangers that arise any time you log hours working on this type of equipment.