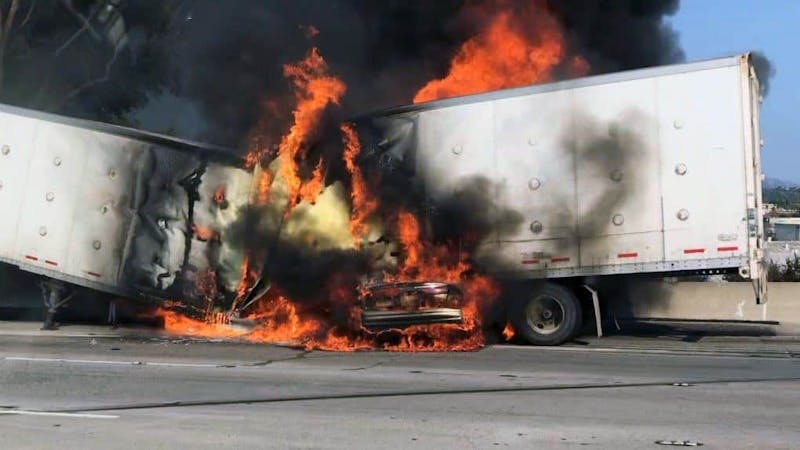 Drivers across California understand the dangers distracted driving or speeding pose when behind the wheel, but many may not realize that the weight of a nearby truck can have a huge impact on what happens in the event of an accident. As Fox 23 News reports, trucks that carry loads heavier than the legal limits can pose a danger to other vehicles on the highway.
With increased weight comes more time needed to stop the vehicle. This can take a toll on the truck's tires as well, which could become an issue on the road if a tire is to suddenly go flat, making the truck more difficult to handle. Increased weight also means multiplying the amount of damage a big rig could cause in an accident. Twice the weight often creates much more than double the damage. In addition to the problems overloaded trucks can present in a collision, even in the best case scenarios, they are a safety hazard. Roads and bridges are built to handle cars and trucks of a certain size and weight.
When a truck is carrying loads above the limits set, it takes a toll on the infrastructure. Increased wear and tear on bridges and highways bearing heavy loads cost taxpayers significant money in repairs. According to the Press Herald, traffic fatalities involving trucks hit their lowest point in 2009, but as the economy has improved and trucks are needed more than ever to deliver goods around the country, the numbers have increased rapidly, and 2016 saw 3,852 traffic deaths involving trucks.