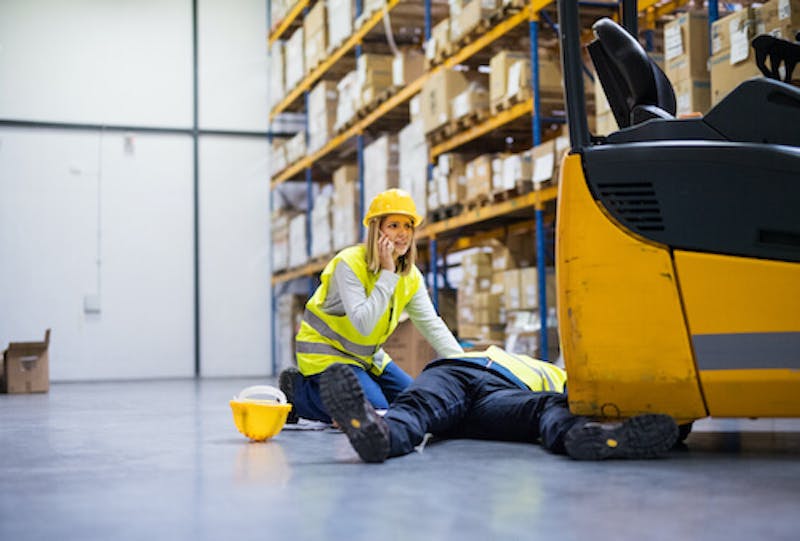 California, and Los Angeles County in particular, has been one of the hardest hit areas during the COVID-19 crisis. As a result, the state, county and other local governments have worked hard to keep their citizens safe and supported during this time. Everything from public health to the economy has been affected, and with the stop/start reopening it is little wonder that employees at some businesses are suffering.
As California works its way out of the coronavirus lockdown, different companies have been allowed to reopen at different rates. Many employees of early-opening businesses feared for their health. Because of this valid fear, Governor Newsom signed Executive Order N-62-20 into law on May 6th to protect workers on the job and especially if they get infected on the job.
In this article, we'll break down the expansion of workers' compensation, how to claim benefits, and the information and documentation you'll need to get the support you deserve.
How California Expanded COVID-19 Workers' Comp Coverage
This executive order, in part prompted by California's attempt to enter Stage 2 of the gradual reopening plan, expands workers' compensation for eligible employees. Since many workers are required to go back to work or lose their jobs, the order is designed to protect those who do get sick. It specifically creates what is known as a time-limited rebuttable presumption for COVID-19-related workers' compensation claims.
Rebuttable presumptions are legally-enshrined assumptions that a claim is true until proven false. Essentially, a workers' compensation claim for COVID-19 will be presumed true unless the business can actively prove the worker contracted the disease elsewhere. As a result, many people who have gone back to work and contracted COVID-19 afterwards will be eligible for workers' compensation who were not previously covered.
Prior to the order, this is not how workers' compensation worked. Instead, workers were responsible for the burden of proof. Unless they could explicitly prove their job resulted in infection, a worker was unlikely to receive compensation. In fact, outside of certain industries, receiving workers' comp for an infectious disease would be nearly impossible. Those in the medical profession might have had a chance. However, most other supposedly "essential" workers' would not have been covered.
How to Claim Workers' Compensation for Coronavirus Infection
To claim workers' compensation for COVID-19, the actual filing process is similar to a standard workers' comp claim. The first step is to inform your employer of your illness and to stay home from work. The point of the executive order is to protect other California residents from the virus. You should immediately start following any quarantining procedures your doctor recommends once you have been diagnosed.
While quarantining, you can then begin filling out the workers' compensation forms. Your employer may send you the workers' compensation claim form, or you may need to print it yourself. Fill out the employee section of the form, then make a copy of it. Send the rest of the form to your employer via certified mail, so you have an official record of the dates it was sent and received.
Your employer will fill out the rest of the form and send it to the insurance company, as well as send a copy of the fully completed form to you. Once your insurance company has received the form, they have two weeks to inform you of your claim's status. If you have not heard anything from your employer or your insurance company after 14 days, feel free to contact either or both of them to check on your claim.
If you're ill, time is of the essence. Luckily, the expansion of workers' compensation includes one other benefit regarding COVID-19: companies only have 30 days to deny a claim. Other injuries and illnesses receive a 90-day investigation period. Furthermore, if your company has not responded or denied your claim after the 30-day period, it is presumed to be covered.
What You Need to Know to Claim Your Workers' Comp Benefits
Governor Newsom's order is broad, and purposefully so. That means that a significant portion of the workforce may be eligible for workers' compensation if they contract COVID-19. However, there are still several criteria that must be met if a worker is to receive compensation.
First and foremost, a worker filing for workers' compensation must be working outside their place of residence. People working from home are not present at their employers' premises, so their employer is not responsible for mitigating the risk of disease. Once a person has been working for at least a few weeks, it is assumed they contracted the virus elsewhere.
Next, the rebuttable presumption is time-gated. For a worker to be eligible to make a claim, they must receive a diagnosis of COVID-19 within 14 days of the last time they worked outside of their home. This is connected to the COVID-19 incubation period.
Since 99% or more of all symptomatic patients will show signs of infection after two weeks, the order only enforces rebuttable presumption for that long. Should someone first show symptoms more than two weeks after they last worked on site, it is unlikely they caught it on the job.
Initially, a positive test is not necessary. A physician-diagnosed case of COVID-19 is enough to begin a workers' compensation claim. However, for the claim to continue, a test must be taken and return positive for the virus. This makes getting tested a top priority for anyone looking to file for workers' comp, because tests lose accuracy towards the end of the illness.
That means that a test is less likely to come back positive later in the course of the disease, especially if the patient is starting to get better. Getting a test done early in the symptomatic phase is more likely to be accurate. That means that the patient is more likely to be correctly diagnosed and potentially receive workers' comp.
Catch Corona on the Job? We Want to Hear from You.
COVID-19 is a serious disease that is leaving tens of thousands of people nationwide with serious, lasting health problems. By expanding their workers' compensation coverage for coronavirus, California is stepping up to keep employees safer. If you have tested positive for COVID-19 recently after working outside your home, you're likely eligible for workers' comp.
Don't hesitate to reach out for help if the process seems overwhelming – a qualified attorney can help ensure you receive the compensation you're owed.