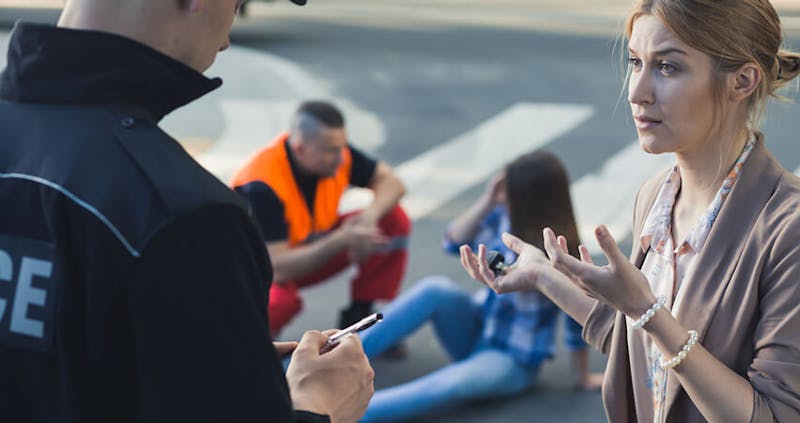 Determining liability in a case is not as easy as it sounds. In order to do so, it requires solid evidence that is gathered from a variety of sources. Therefore, concrete evidence is absolutely vital to an accident case and the more concrete evidence you have, the better the outcome. As mentioned, evidence is gathered from a variety of sources, including but not limited to, surveillance footage, photographs of the accident scene, property damage, and injuries, medical documentation, police reports, witness statements, and so much more.
Oftentimes, accident victims do not realize the importance of witness statements but it is important to know how essential they are to your accident case. In this blog, we will discuss how witness statements can benefit your case and how to gather witness' contact information.
How to Collect Witness' Contact Information After an Accident
Being involved in an accident is undoubtedly extremely overwhelming, but it's important to collect witness' contact information if you are able to, as it can help determine liability for your case.
When it comes to witnesses, you will want to speak with any witnesses as soon as possible after the accident. While some may not want to speak to the responding police officer, you should ask politely for their contact information and forward it to your personal injury lawyer once you have hired one. However, you should try to encourage the witnesses to speak with the police, as their statement will be documented in the police report, which is incredibly helpful.
How Can Witnesses Benefit My Accident Case
There are several ways witness statements can benefit your accident case, including:
Support claims of innocence
Support claims of guilt
Support claims of injury
While in many cases witness statements can be helpful, it is important to realize that there are both good and bad witnesses out there. Our team is here to help you determine whether witness statements are credible or not.
Contact a Personal Injury Lawyer Today
If you are in need of a trusted and experienced personal injury lawyer in Los Angeles, our team is here to help. Contact us for a free consultation today for more information!
‍