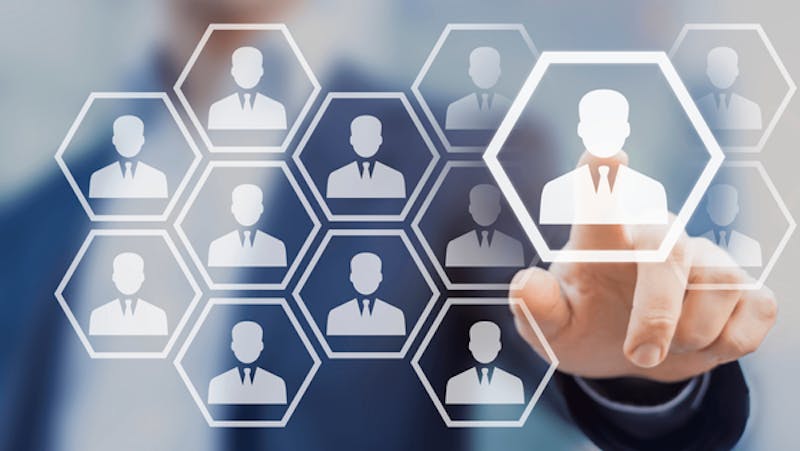 In December 2020, an AI platform called Suited will be released for law firms to use for recruiting. It aims to combat unconscious bias in the hiring process and increases diversity in the professional workforce.
In 2020, the move to digital has been accelerated. From video conferences to interviews via Zoom, we have all become accustomed to virtual communication. A new AI platform called Suited aims to digitize the initial recruiting process while also being committed to diversity and inclusion.
Suited, the AI Hiring Tool
On their website, Suited explains that they are "an automated talent screening platform that enables law firms to fairly and accurately assess an applicant's professional potential." The process involves learning what drives performance in your firm and assessing candidates based on their potential for success at your company. Then, you can begin the hiring process with confidence that you are selecting the best fits for your company. All their models exceed the standards for fairness set forth by the EEOC.
Legal Industry Recruiting
This new hiring platform has gained major media attention. They launched in the investment banking industry in 2019 and they now serve more than a dozen large investment banks. Moving to the legal industry was the next step due to the similarities in the hiring process for both professions. They are committed to promoting greater diversity in professional services and will eventually expand to other industries as well.
Suited launched for the legal industry on December 18, 2020. They are already being used by major law firms as advertised on their website. The legal industry's hiring process is competitive and intense. With so many resumes sent in for the first round, it is difficult to eliminate any biases when making major cuts of candidates. Law firms may be unintentionally excluding high potential candidates with outdated hiring processes and limiting their talent pool and chances for success.
The platform creates a custom AI model for each firm it works with. They identify key employee traits that lead to the best fit and high performance. Candidates take an assessment online and provide the firm with evidence that calculates their likelihood of success at the company. The assessment collects information about the candidate's values, personality, stress response style, and other competencies, in addition to their educational achievements and other basic information.
New Wave of Hiring?
Will this be the new way to hire professionals? The legal industry's response is still being decided but it will be a major transition if this new platform is widely accepted.
Since entering the investment banking industry, companies have seen 7 times more candidates from underrepresented groups and 5 times more candidates from non-target schools. This platform allows firms to have a broader reach and are no longer limited by physical school recruiting fairs or the tedious process of scanning physical resumes.
Eliminating biases and promoting diversity in the professional workforce is an honorable goal. It will be great to see how this technology can help these companies move in the right direction to build a better and more diverse workforce.
About Us: Fiore Legal is one of the Top Personal Injury Law Firms in California. If you or someone you know was injured in an accident, contact us now for a free consultation.