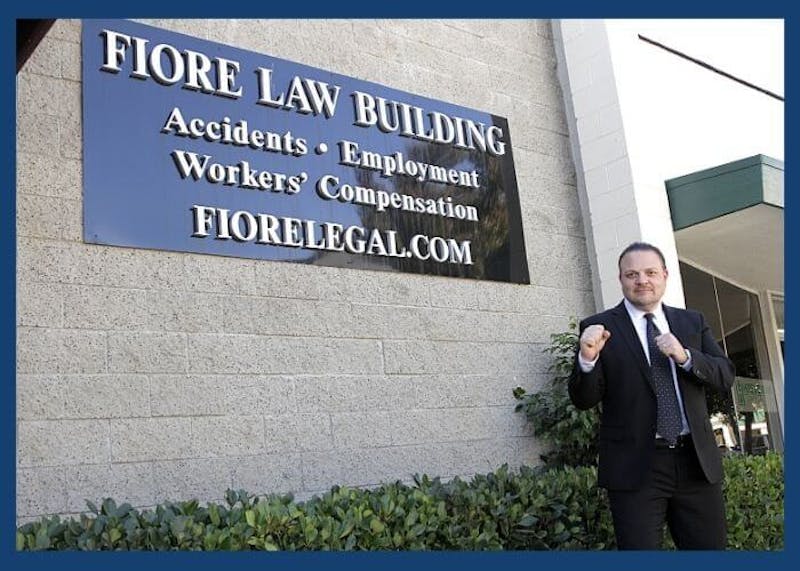 Our Business Philosophy
When seeking out a personal injury lawyer, you want someone who is going to wholeheartedly represent your interests and do everything possible to win your case. Our team is dedicated to maximizing settlements for everyday people when they experience a traumatic event.
Fiore Legal's philosophy, Representing People... Not Insurance Companies, encompasses a commitment to protecting clients who otherwise would be taken advantage of by large corporations.
Too often, insurance companies fail to offer sufficient settlements for individuals who have been injured in an accident. Most people don't spend their life dealing with insurance companies, so they have misconceptions that these companies are fair. In reality, insurance companies are not interested in being fair because their goals are to maximize profits and pay the least amount of claims as they can.
At Fiore Legal, we are fighting against the imbalance of power between companies and people by choosing to represent the "little guy".
Who are the people we represent?
We represent anyone who comes to us in need of legal representation in the aftermath of a traumatic event or accident, regardless of their income.
In the personal injury business, we work on a contingency basis. Instead of having a client pay an overhead fee for representation, we receive a fixed percentage of the total recovery amount. This means we only get paid if we win a client's case. If the client does not recover money, they do not owe anything for their lawyers' legal services.
What sets us apart from other PI firms?
Client-centricity: We aren't the biggest personal injury law office or the smallest. We are an ideal size where we can give clients the personal attention they deserve. You aren't treated like a number. Each client is handled personally and professionally. With our strong legal and administrative teams, we can answer each client's questions and provide great customer service throughout the entire legal process.
Results-oriented: One of my greatest values is achieving results for my clients. A lot of lawyers don't want to sacrifice the time, money, or effort. But if clients are going to put their trust in me, then I'm going to work hard in order to get them the best result for their case.
Fiore Legal is committed to serving you and ensuring that you receive the best outcome possible from your personal injury case.
Contact us today if you have any questions and receive a FREE case consultation.