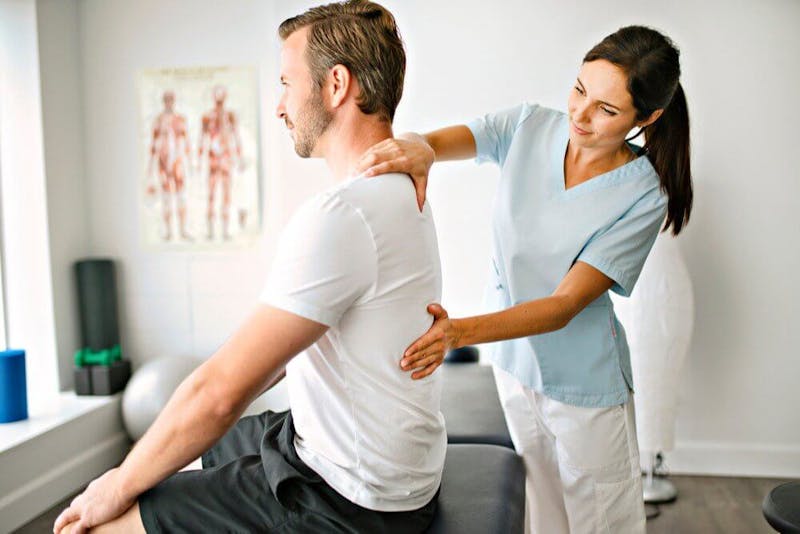 Many people underestimate the seriousness of a car accident by simply judging the severity based on the state of their vehicles after a collision. But what many people do not realize is that our bones and soft tissues are extremely fragile and nothing like the eternal shell of a steel vehicle. Today, vehicles are built to absorb as much force as possible to protect drivers and passengers in the event of a collision. And even though the external shell of a vehicle provides some level of protection, our bodies still experience a state of shock when an accident occurs.
Minor accidents, such as fender-benders have the potential to cause serious injuries and chronic pain. And if left untreated, this can lead to your condition to become worse. This is why seeing a chiropractor or a physical therapist is so important.
After an auto accident, an experienced chiropractor or physical therapist can help alleviate some of the stress of your injury and get you back on the right track. It is important that you seek medical treatment and continue with seeing your chiropractor or physical therapist to get you back to where you need to be so that you are able to continue doing your everyday duties and activities without it affecting your mobility.
In this blog, we will discuss some reasons as to why it is important to see a chiropractor or physical therapist after an accident.
Better chance of recovery
It is imperative that you seek medical treatment immediately after an accident, even if you think you feel "ok" at the time. Your doctor may perform an x-ray or MRI of your injuries. Even if you do not need surgery for your injuries, you may still need other types of treatments, such as physical rehabilitation. Many accident victims are referred to physical therapists or chiropractors for ongoing treatment to help treat your injury and get down to the underlying problem, without having to solely rely on painkillers. Treating the underlying problem is essential for recovery and a chiropractor or physical therapist can definitely help with getting you back on track for recovery, better mobility, reduced pain, and increased strength.
Minimizes or reduces the risk of long-term pain
Seeing a chiropractor or physical therapist for treatment can help you treat acute injuries before they progress into chronic injuries. The sooner you receive treatment, the better it can be for you in the long run. The longer you wait to get treatment, the further your injuries become embedded. Therefore, get treatment as soon as possible to minimize or even reduce the risk of long-term pain.
Targets and treats the underlying problem
Another great benefit of seeing a chiropractor or physical therapist is that this treatment is targeted to treat the underlying problem of the injury, which is extremely important for getting you back on track for recovery, increased mobility, reduced pain, and better strength. Ultimately, you do not want to have to rely on painkillers, as painkillers are only there to alleviate the pain temporarily and do not target or treat the underlying problem.
Contact Fiore Legal if You've Been Injured in an Accident
If you have been injured in an accident, it is also important to seek legal guidance to protect your rights. At Fiore Legal, our team is here to handle every aspect of your case, including getting you set up with medical treatment and recovering compensation for your injuries and other losses. Contact our team for a free consultation with a trusted personal injury lawyer in Los Angeles!
‍