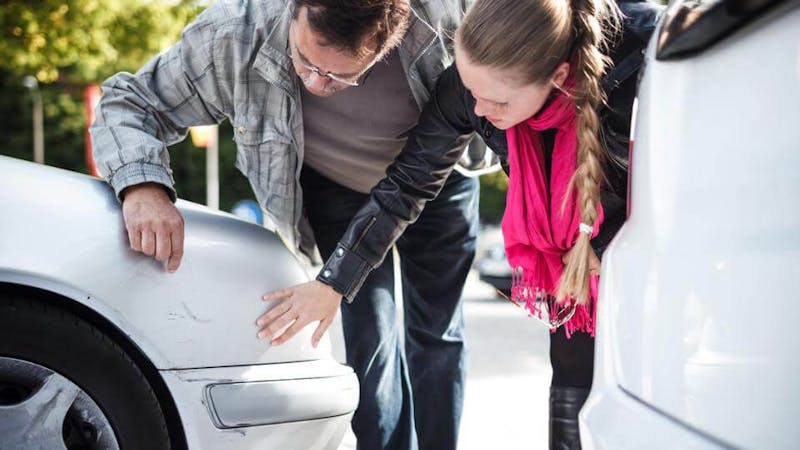 Minor accidents, such as fender benders, do not always require a call to the police. This is because in California, not every auto accident is required to be reported to the authorities unless there is a bodily injury or death involved. Any auto accident that exceeds $1,000 worth in damages must be reported to the Department of Motor Vehicles.
In many cases, those involved in minor accidents that result in a tiny scrape often let it go and instead of reporting it to the insurance, they accept the other person's small offer of cash payment. You may be wondering whether this is a good idea or not. In this blog, we will discuss the risks of accepting private payments after an auto accident.
What To Consider
Following an accident, the other driver who was at fault may try to quickly offer you a private payment to cover the cost of the damage. Many at-fault drivers do this as they do not want you to report the accident to the insurance company or do not want you to call the police. Before accepting any private payments from the at-fault driver, you need to consider these important factors and understand the risk of accepting such payments or making any agreements.
Your car may have costly damages that you may not be able to detect immediately
You may have experienced an injury that you cannot feel at first
Your insurance company may penalize you for failing to report the accident
The other person may decide to report the accident to their insurance company, which could notify yours
Accepting a private payment could prohibit your ability of recovering compensation in a lawsuit later
While we do not recommend accepting a private payment in a minor accident, it is important that you understand that the other driver may do something unexpected, such as write you a bad check, or dispute online payments later. Therefore, even if it is just a minor accident and you decide to accept a private payment, always be sure to gather the other person's contact information and create an agreement with them. In addition, be sure to gather photo evidence of the damages, accident scene, and request a receipt of any payment to be on the safe side. Also, obtaining a police report is still important to establish a paper trail in case the other party decides to not deliver on their part of the agreement.
If You're in Doubt, Report the Accident
As mentioned above, there are many risk factors of accepting a private payment when it comes to minor accidents. This is why we strongly recommend reporting an accident, as injuries may appear later that require expensive medical care, as well as costly car repairs, and problems with your insurance company later. It is best to discuss your options with a trusted auto accident lawyer in Los Angeles to learn what may be best for your situation.
If you or a loved one have been injured in an accident caused by the negligence or misconduct of another, don't hesitate to reach out to Fiore Legal for a free consultation with an experienced personal injury lawyer in Los Angeles!
‍
‍