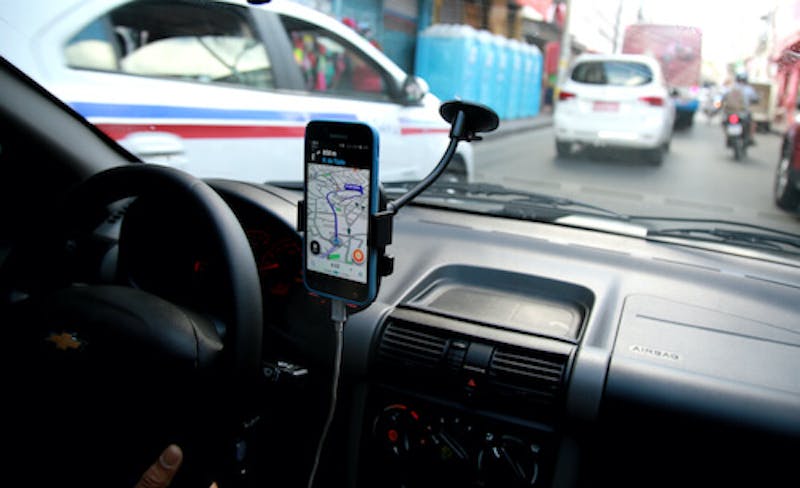 In our last article on the 2019 Uber Safety Report, we provided important information on how to receive compensation if you were the victim of sexual assault on or after an Uber ride. This week, we look at Uber's data on fatal accidents. Families who have lost a loved one in a fatal Uber accident may be able to pursue damages under California's wrongful death statutes.
Wrongful Death Resulting from an Uber Accident in California
Uber has become one of the most prominent and popular ridesharing services utilized by individuals across California. Unfortunately, using a ridesharing service like Uber does not guarantee safety and actually presents rather complex liability issues if a serious accident occurs and a passenger dies as a result of the collision
Uber recently released the 2019 edition of its U.S. Safety Report. Upon release, Uber touted the report as a first-of-its-kind comprehensive publication that provides an in-depth analysis of the safety issues and incident occurring on the platform, along with a series of action steps being taken by the company to address them.
Deadly Auto Accidents Present a Serious Issue and are highlighted in Uber Safety Report
According to Uber's own data, more than 200 lives were lost in deadly automobile accidents between 2017 and 2018 that involved an Uber vehicle. Even more concerning is the fact that the majority of victims who were killed in these accidents were third party individuals not affiliated or using the Uber platform. Specifically, 21 percent of the victims killed in Uber-related auto accidents were drivers using the platform. Another 21 percent of victims were riders using the platform. This means 58 percent of the victims who lost their lives in Uber-related car wrecks were third parties, including pedestrians and other motorists.
It is also important to highlight the methodology used by Uber to compile its fatal accident data. Specifically, Uber limited the data that appears in the report to fatalities that occurred within 30 days of an accident. Uber emphasizes the fact that this methodology mirrors the National Highway Traffic Safety Administration (NHTSA) and its annual traffic fatality information that is made publicly available via the Fatality Analysis Reporting System (FARS).
If you lost a loved one in an accident involving an Uber vehicle, do not make the mistake of thinking that you have no legal rights if your loved one was alive for more than 30 days but subsequently passed away. The 30-day threshold has nothing to do with whether Uber is legally liable in the event someone dies in an accident involving a vehicle using the Uber platform. To get a better understanding of your legal rights and options, contact an experienced wrongful death attorney in California.
Overview of California Wrongful Death Laws and How They Apply to Tragic Car Wrecks Involving a Passenger or Driver in an Uber
If an accident involving a vehicle using the Uber platform results in a loss of life, the surviving family of the decedent may be able to file a civil action pursuant to California's wrongful death statutes. A wrongful death lawsuit functions similarly to a personal injury lawsuit. However, the surviving family members or estate representative of the decedent pursue a civil claim on behalf of the victim. The forms of financial restitution available in a wrongful death claim in California include the following harms and losses:
Cost of medical treatment for the victim after the accident;
Funeral expenses;
Burial expenses;
The lost income that would have been earned by the decedent if the accident had not occurred;
The lost support financially for your household; and
Loss of consortium, care, and affection provided by the decedent to your family.
It is important to understand that, pursuant to California law, you do not have an infinite amount of time to file a wrongful death claim. In fact, survivors are legally obligated to file a wrongful death claim within two years of the date of your loved one's death.
Filing a Wrongful Death Claim Against Uber
The California legislature passed a number of laws that enable Uber accident victims, and their loved ones in the event of a fatality, to file a claim and potentially obtain financial restitution through applicable insurance coverage.
For example, if your loved one was a passenger in an Uber when the fatal accident occurred, there is a good chance that the company's commercial liability coverage would apply to the incident, which is typically in excess of $1 million in available insurance coverage, according to Uber.
However, it is important to note the fact that California is a "traditional fault" state. This means that when a car wreck occurs within the state, the negligent party is generally liable for paying for the damages proximately caused by the collision. In addition, this means that the injured party, or the representative of a deceased victim, bears the burden of proving fault. In order to accomplish this, you will need to satisfy the following legal elements to have a viable claim:
A duty of care was owed to the victim by the at-fault party;
The at-fault party breached the duty of care owed to the victim;
The breach of duty of care was the direct cause of the accident; and
The accident resulted in actual damages (e.g., the death of a loved one, large medical expenses, significant lost wages, etc.)
Benefits of Retaining an Experienced Uber Accident Lawyer
Serious automobile accidents involving a vehicle utilizing a ridesharing platform can become extremely complicated. It is quite common for these types of accident to involve multiple insurance companies, including the coverage potentially available through Uber, the coverage of the Uber driver, the insurance coverage of another motorist, your own insurance coverage, etc. It can be downright overwhelming to contemplate filing a civil claim against a large tech company like Uber. This is why it makes sense to schedule a free, confidential case review with an experienced Uber wrongful death lawyer.