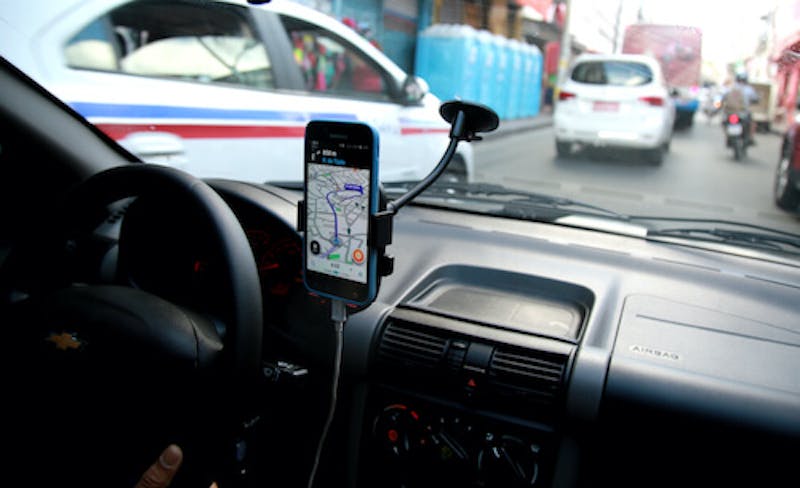 In this, the third and final article on the 2019 Uber Safety Report, we will take a look at how Uber background checks its drivers and whether the process is rigorous enough to keep you and your family safe. For more information on what was in the Uber Safety Report, check out Part 1 on sexual assaults and Part 2 on fatal accidents.
Uber Opens Up: How Uber Screens Drivers for Safety and What Happens When They Fail
You have probably used a rideshare app in the past year. These apps, and Uber in particular, have become an undisputed part of the modern world, allowing people to summon cars to get from anywhere to anywhere. As common as Uber is, it's wise to remember that sometimes things in plain sight are surprisingly dangerous.
It's easy to let the most important part of an Uber ride fade into the background – the driver. Uber has been in the news multiple times since its inception for safety incidents connected to the people driving. Recently, Uber has released their US Safety Report, the first of its kind in the rideshare industry, to reassure the public. The information on sexual assault has of course been eye-opening. However, the report also goes into detail on how drivers are screened, including background checks and penalties for violations. This is the first time that a company has explicitly described this process. So, how does Uber screen its drivers for safety?
Uber Background Check Process: How It Works
The first layer of screening for Uber is a background check. This consists of two parts: a Motor Vehicle Record review and a thorough criminal history background check (US Safety Report, p. 11) and a criminal history background check. If people fail the MVR check, they do not go through the criminal background check.
The Motor Vehicle Record review is where most people fail. According to Uber's report, more than a million people failed the screening process from 2017 to 2018, and 76% of those were due to MVR findings. The guidelines look for four categories of motor vehicle incidents: minor, major, severe, and forbidden. Drivers are allowed to have up to three minor violations, such as traffic light and speeding tickets, in three years. Their records must be clear of major violations for three years, including driving on a suspended license or without insurance. Potential drivers must not have any severe violations, like DUI, evading police, or leaving the scene of a crash, in the past seven years. Finally, forbidden violations permanently bar someone from driving for Uber. Forbidden violations involve vehicular fatalities (US Safety Report, p. 21).
If a potential driver passes the MVR check, then Uber sends their information to one of their background check partner companies, such as Checkr. Not all crimes prevent someone from becoming an Uber driver. The primary background check goes back seven years. Any felony conviction in that time frame disqualifies potential candidates, as do violent misdemeanors. Uber does look for some specific crimes beyond the seven-year deadline. For example, any type of sexual assault, murder, kidnapping, or terrorism convictions permanently bar someone from working for Uber (US Safety Report, p. 22).
It is important to note that these rules only apply to convictions. Simply being charged with any of these crimes is not enough to bar someone from working for Uber. For example, if a victim of sexual assault drops charges before the trial, then the abuser is still eligible to drive for Uber.
Uber has recently implemented continuous background checks. This was the result of several incidents in which someone with a clear record became an Uber driver, only to later offend and continue driving despite being in violation of Uber's safety guidelines. This continuous system is in two parts. First, all drivers undergo a yearly complete background check, identical to their initial check. Second, as of 2018, there is a continuous background screening process in progress. This is intended to give Uber up-to-date information if any of its drivers are convicted of any felonies or unsafe driving activities. According to the Safety Report, 40,000 drivers have so far been removed from the system due to this continuous check (US SafetyReport, p. 22).
Uber Safety Violations and Penalties
The primary method Uber uses to penalize drivers is cutting off their access to the app. Whether a driver is caught in one of Uber's background checks or a rider accuses the drive of assault, Uber says that their first action is to freeze the driver's account (US Safety Report, p. 12). However, this does not always result in Uber permanently cutting that driver from their roster.
The guideline for permanent deactivation of a driver's account is whether a "safety incident" is "serious." This guideline is fuzzy at best. Uber has every safety violation report reviewed by a human, in order to weed out vindictive riders (US Safety Report, pp. 27-28). The report gives the examples of "hard braking" and "verbal argument" as possible reports that would not result in a driver having their account permanently deactivated. These instead result in temporary account freezes while Uber investigates the report, and then account reinstatement after the report is deemed "not serious."
What Happens When Uber Security Fails?
These increased background checks are based off up some upsetting reports from 2015. Hundreds of drivers were found throughout the country to have been missed by Uber's old background check. Crimes including kidnapping, murder, and sexual assault – forbidden violations according to Uber's own guidelines – were among the problems found in these drivers' pasts. Furthermore, more than a hundred Uber drivers have been accused of sexual assault between 2015 and 2018. The Uber Safety Report itself lists more than 3000 incidents of sexual assault between 2017 and 2018 (US Safety Report, p. 59).
Sexual assault is not the only problem that can occur. In 2017, Sayfullo Saipov passed an Uber background check, despite prior traffic violations. Six months and 1400 Uber rides after passing that background check, Saipov killed eight people by driving a pickup truck onto a sidewalk in Manhattan. While he was not on the clock, he was still driving a motor vehicle. This might be an extreme case, but it does show that a background check is not always enough to keep riders safe. Background checks fail, and even people who pass background checks can then go on to assault or kill.
Uber and similar apps have become a staple for many Americans. This should impel them to have only the highest standards for their drivers. If rider safety is not paramount, it calls into question Uber's priorities. Their new US Safety Report shows that their attention is on this issue – the question is whether it will be enough to protect all their customers.