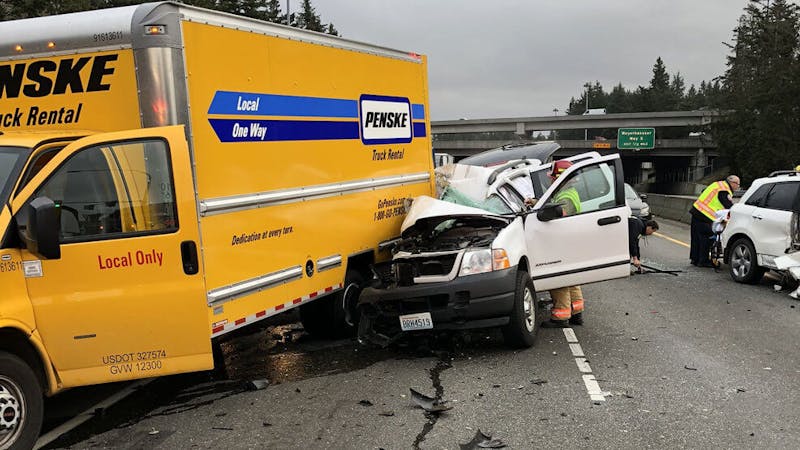 Truck accidents are inherently complex. Because there are several different parties involved, such as the truck driver, trucking company, insurance companies, and other drivers, it can be extremely complicated to determine the cause of the accident and navigate through a case of this nature. Aside from the fact that there are generally multiple parties involved, trucks pose a serious risk to other vehicles on the road in the event of a collision. This is because trucks, such as semi-trucks, 18-wheelers, and other big trucks are significantly larger and heavier than other vehicles on the road. As a result, the repercussions of a truck accident are often catastrophic, and even worse, fatal.
Common Causes of Truck Accidents
Unfortunately, there are a myriad of causes that can result in a truck accident. Some of the most common causes of truck accidents include but are not limited to:
Speeding
Distracted driving, such as texting or eating
Driving under the influence
Fatigue
Driver inexperience
Negligently loaded trucks
Poor maintenance or lack thereof
Poor road conditions
Poor weather conditions
Unfeasible driver expectations and/or schedules
Determining the cause of a truck accident requires a highly skilled, knowledgeable, and experienced truck accident lawyer in Los Angeles. At Fiore Legal, our team has years of experience successfully representing truck accident victims and can provide you with the guidance and representation you need and deserve. Our goal is to get you back to where you need to be, physically, financially, and emotionally. Contact our team for a free consultation with a trusted truck accident attorney in Los Angeles!
Who Can Be Held Liable For a Truck Accident?
When it comes to commercial truck accidents, it can be very difficult to determine liability, as multiple parties can be held liable, as opposed to other types of accidents. As a result, it is imperative to contact a Los Angeles truck accident lawyer to help determine liability in a truck accident. Here are some examples of the parties who can be held solely or jointly responsible for a truck accident:
The truck driver
The trucking company
The manufacturer of the truck
The owner or loader of the cargo
Government entities
Other drivers
If you are seeking legal representation from a reputable Los Angeles truck accident attorney, contact our team for a free consultation.