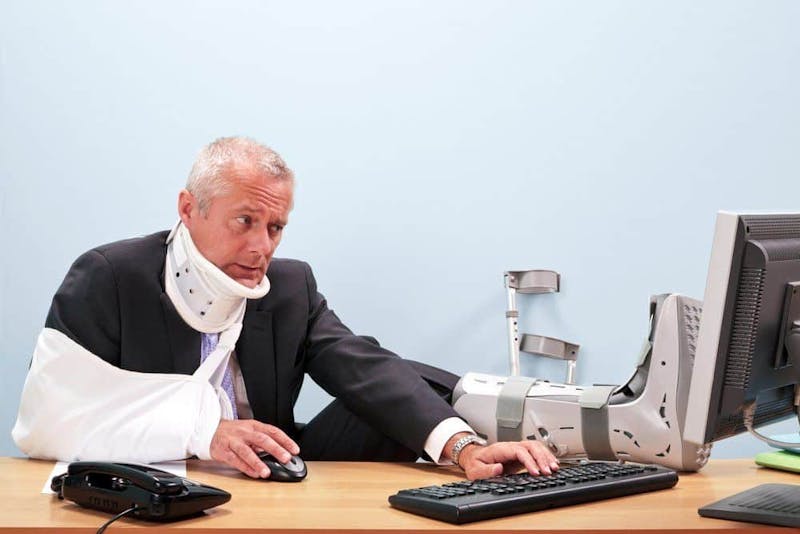 On behalf of Law Offices of Mauro Fiore, Jr. posted in Workers' Compensation on Tuesday, September 19, 2017.
California workers who sustain an injury or develop an illness in connection with their work may be eligible for workers' compensation benefits. These may include payments for necessary medical treatment, permanent or temporary disability benefits, and more. Figuring out whether you qualify for workers' comp can be difficult. The following overview can help, but the best way to know for sure is to speak with an experienced workers' compensation attorney.
You do not need to show fault
Your employer does not need to be at fault for your injury for you to be eligible for benefits. Unlike a regular personal injury case, you do not have to show that anyone at all acted negligently or wrongfully.
Injury should stem from identifiable work activity
Typically, a covered injury results from a particular incident or series of incidents at work. For example, an employee could one day lift a heavy box and injure his or her back. Alternatively, an employee who makes repetitive cutting motions may over time, develop a condition such as carpal tunnel syndrome.
When workers' compensation may not cover an injury
While in many cases, the injury's connection to the workplace is obvious, in some situations, it may be questionable. Some circumstances where an injury may not be covered include certain types of company events, commuting to work, or stepping outside the premises during a break.
Let your boss know as soon as you can
If you get injured at work, report it to your supervisor as soon as possible, and definitely within 30 days of your injury. You should do so in writing so that you can document your notification in case of any dispute later on. Your workplace may have a report form for you to fill out. Keep a copy of the document for your records.
Communicate with your doctor
You should also get medical attention promptly, even if your injury does not fall into the category of immediate emergency. Be sure to discuss fully with your doctor the circumstances that led to the injury, including any connection with your job. Accurately describe all of the symptoms you are experiencing, even if you don't think they result from your work injury.
Follow the instructions of your doctor
Continue your medical treatment until your doctor tells you no further treatment is needed. This is important because if you stop treatment before then or fail to follow your doctor's instructions, the insurance company could use this as an excuse to stop paying benefits.
Get legal help in these circumstances
You should speak with a workers' compensation lawyer if:
The insurance company denies your claim or prematurely terminates benefits.
You are not getting the medical care you need.
Your doctor says you can return to work but still face limitations on what work functions you can carry out.
The insurance company offers you a lump sum settlement.