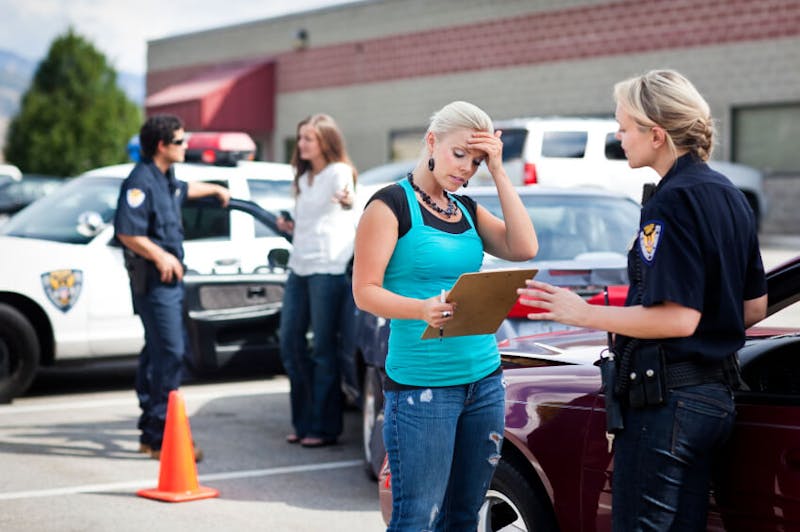 After a car accident – or any type of personal injury accident for that matter – it is absolutely vital to file a police report. Unfortunately, many car accident victims fail to contact the police after an accident and do not obtain a copy of a police report, which can hurt them later on when they choose to file a claim. Many times, car accident victims believe that the damage to their vehicle is minor or they believe that their injuries aren't serious. However, oftentimes, victims discover shortly after an accident that the damage done to their vehicle is a lot more than they thought and they begin to experience serious symptoms from their injuries days later.
This is why a police report is so important, as it is a form of important evidence that will be necessary to prove the facts of what happened. If you have been involved in an accident, don't make the mistake of failing to file a police report, as it can weaken your claim significantly.
In the event that the police do not show up after you have called them, you can still go to your nearest police station to file a report. If the police do not show up to the scene of the accident, be sure to call the non-emergency number to get details on how to proceed in order to file a police report as soon as possible to preserve your evidence.
Why Do Police Reports Matter?
Police reports matter for a lot of reasons, as it serves as a vital piece of evidence. Here are some reasons as to why police reports matter after an accident:
Documents the accident: A police report documents very important details of an accident, including the date, time, and location of the crash. Such information serves as proof that it actually did happen in case the negligent driver tries to avoid liability by denying that the accident ever took place.
Includes contact information: The police report also includes important contact information for the other driver involved, as well as his or her insurance company. This information will be needed in order to file a claim. If there were any witnesses to the accident, then the police report may include their information as well, which also serves as evidence.
Statements: Any statements made to police from you and the other driver will also be documented in the police report. This will provide information regarding any claims made by you and the other driver in regards to what happened, as well as any incriminating information where the other driver has admitted fault. Other statements may be included from witnesses of what they saw.
Police officer's description of what happened: The police officer will also make their own report based on his or her conclusions about the accident and who was at fault. It will also note damages to the vehicles, injuries to either party, weather conditions, and other important information that is relevant to what led to the crash.
Diagram: The police report also includes a diagram, which illustrates the scene of the accident, the point of impact, and other relevant information.
Photographs: For more serious accidents, police reports may also include videos or pictures of the accident scene, damage to vehicles, and other photos taken by the police officer.
Citation: The police report will also include any citations that were given, if any.
Contact a Personal Injury Lawyer in Los Angeles
If you have been involved in a personal injury accident, it is imperative that you speak with a trusted car accident lawyer in Los Angeles to protect your best interests and learn how to move forward. Contact our team for a free consultation and get the legal help you need!