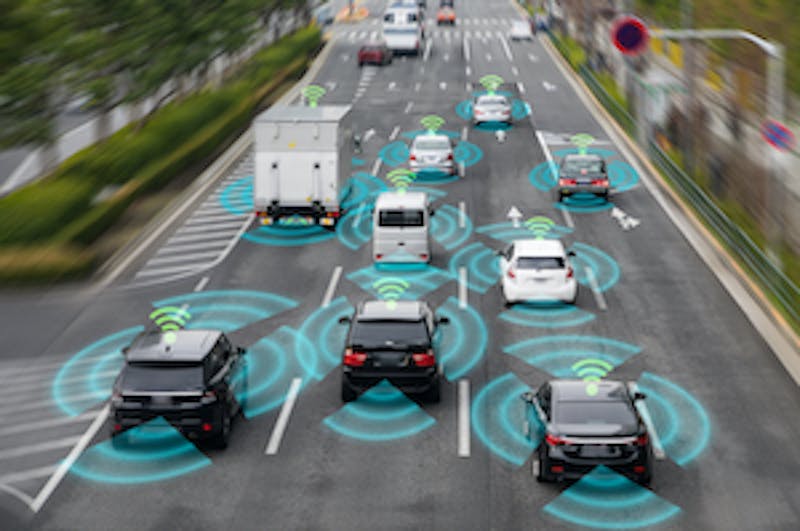 The steady rise of the self-driving car is a marvel of modern engineering. Every day, companies like Amazon, Apple and Tesla continue to advance the technologies that will allow autonomous vehicles to make decisions independently. While many appreciate the idea of a car that doesn't need a driver, there's a serious debate over the safety of these vehicles.
In this article, we'll talk about who is legally responsible for an accident where a self-driving vehicle causes injury or death.
Are Self-Driving Cars Safe?
There are two conflicting schools of thought when it comes to the safety of self-driving cars. The first is that these vehicles will soon be safer than human driven cars. After all, a significant number of car crashes nationwide are caused by human error. The thought is that taking drunk, drowsy, or distracted drivers out of the equation can only make the roads safer.
On the other hand, there's the argument that self-driving cars will be more dangerous. Without a driver, these cars will be making decisions on their own based on software and hardware. Self-driving cars aren't really free from human error, goes the argument. Instead, the human error is buried in the programming and the construction, not holding the wheel.
This argument speaks to a fundamental problem with self-driving cars. Accidents are inevitable, even with perfect technology. If someone is injured in one of these accidents through no fault of their own, they deserve to seek compensation. The question with self-driving cars is this: who is liable in these situations?
This is a serious question with ramifications for many other potential industries, especially those that focus on artificial intelligence and its applications. The law, much like that AI software, is still being written when it comes to self-driving cars. However, there are currently three potential frameworks for how self-driving car accidents could be litigated.
Personal Tort Liability in Autonomous Vehicle Crashes
Tort liability is how most current car accidents are handled. A tort is an act that leads to civil legal lawsuits. Any act that is not technically a crime but infringes on the rights of another person may be considered a tort.
Most torts are caused by negligent acts, like distracted driving. For example, unintentionally causing a car accident is a tort. Distracted drivers rear-ending someone have committed a tort, even and especially if the person they rear-ended was injured.
In some cases, self-driving car accidents will still fall under tort liability. To date, California still requires a human driver in the car who is prepared to take over the vehicle. In this situation, the driver may be considered responsible for crashes because their entire presence is intended to prevent them.
However, this may not be the case for long. There have so far been three companies in California who have received permission to test truly driverless cars on the roads. As these completely unguided cars continue to spread throughout California, driver negligence is less likely to be a reasonable method of assigning liability.
Cyber Liability
A subset of tort law is cyber liability. This is a new branch of civil law covering cyber events such as data breaches and hacking. It's also another potential basis for liability.
Self-driving cars are almost always connected to the internet. In order to update and patch the software that's driving the vehicle, it's necessary that the car is internet-enabled. Like all devices that have become a part of the Internet of Things, that leaves self-driving cars vulnerable to being hacked.
If hacking leads to a self-driving car crashing, then liability becomes complex. In general, liability in hacking cases rests with the organization that left the vulnerability in the first place. If hacking can be identified as the cause for a crash, then the company that programmed its security measures may be liable for the accident.
Products Liability
The final potential basis for liability claims in self-driving car accidents is based on the theory of products liability. This is the framework that governs manufacturers in regard to the quality of their product. If a car accident occurs because a vital component fails unexpectedly, then the manufacturer may be liable.
Since self-driving cars are products, products liability is an attractive method for determining who is responsible for damages. The entire purpose of a self-driving car is for it to be in control of itself. If it is not capable of managing that safely, then under product liability the accidents it causes may be the responsibility of the manufacturer.
The problem regarding product liability is whether manufacturers should be held to the standard of negligence or of strict liability. If they are simply required to avoid negligence, then the self-driving car must be designed with "reasonable care" to be safe.
Since it is difficult to define in this new industry what "reasonable care" means, strict liability may be a better choice. In this case, the manufacturer is held liable for damages from accidents even if they took reasonable precautions. Furthermore, strict negligence would make self-driving car accidents simpler cases to adjudicate. Instead of trying to identify what failed in the car to show that the manufacturer was negligent, it is simply enough to show that the car crashed.
In general, as long as the plaintiff can show that the product was defective, the defendant can be held liable. In California, the plaintiff has the burden of proof to show that their product was not defective due to a design flaw. The result is that California law is friendly to the plaintiff in many product liability cases, self-driving car accidents included.
Self-Driving Technology Represents New Challenges
As with any car accident, it's important to document as much about the incident as possible. Luckily, most self-driving cars also record their own actions, so there's a relatively object record available. You should also reach out to a personal injury attorney immediately if you have been harmed by a self-driving car.
New technologies almost always lead to new situations in the legal world. However, experienced personal injury attorneys understand how to use past cases as precedent to build a strong case. By working with an experienced lawyer and providing documentation around the accident, you are much more likely to identify the liable party and present a solid case.